Meet Dr. Brisman
David L. Brisman, DMD
Dentist & Periodontist located in Greenwich Village, New York, NY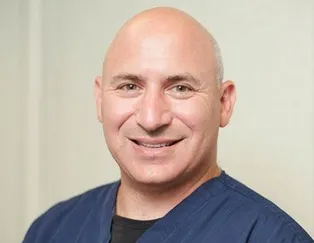 Dr. David Brisman is a leading dentist serving patients in and around Greenwich Village, New York City. He is a third generation dentist whose grandfather founded the practice in 1969. Dr. Brisman understands the skills, commitment and dedication that are needed to provide truly custom care that's optimized for each patient's needs so every patient can feel confident about their results and their care.
After completing his bachelor's degree at Vassar College in New York, Dr. Brisman earned his D.M.D. at University of Pennsylvania's School of Dental Medicine, followed by certificates in both periodontics and prosthodontics at New York University's College of Dentistry. In addition to his private practice, Dr. Brisman serves as director of adult dental services at Bellevue Medical Center.
Today, Dr. Brisman is proud to carry on his family's tradition of offering the best dental care using state-of-the-art techniques and technology for treatments that are safe, effective and designed to achieve optimal results. His professional yet compassionate and friendly demeanor have earned him the trust of patients of all ages. From preventive and restorative care for teeth to issues affecting the gums and other soft tissues of the mouth, Dr. Brisman is committed to offering each patient the very best care so they can enjoy healthy teeth and gums for life.